Welcome to Your Dashboard
Below you will find all the courses that you have access to.  Please click on the course to be redirected to the course modules and all bonus material.
**Note** Foundations & Options Explained are two entirely separate courses.  You will only have access to the course you purchased.**
**IMPORTANT** If you do not have an updated web browser (i.e. the latest version of internet explorer or Safari you may receive a message that videos cannot play due to privacy settings.  Please update your browser and or download Google Chrome Browser.**
Power Trades University
Power Trades University is Jason Brown's signature stock market coaching program.  Members meet once a week online for a 2 hour live webinar where he covers all the major indices (S&P500, NASDQ, Dow Jones), the major sectors, real time trading opportunities and analysis of stock charts as well as the entry and exit points on option strategies to match stocks evaluated throughout the session.  You also gain access to the trader's forum, have the ability to ask questions live on the webinar and much more.
Click Here to login for existing members.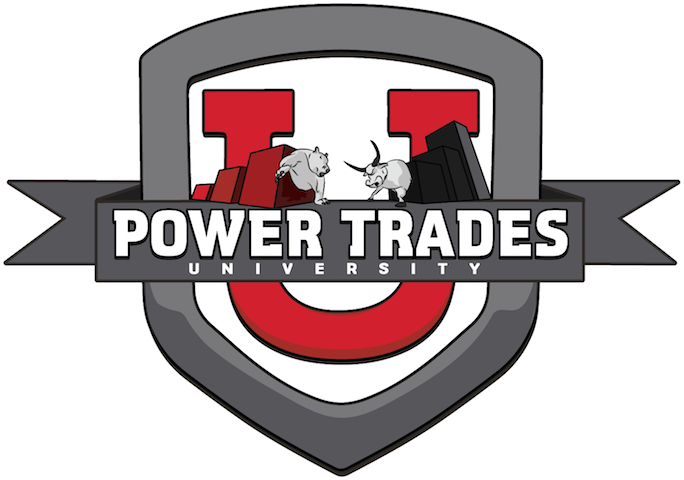 Foundations of Stock Market Trading
In This 16 Module Course You Will Learn: How to build a solid stock trading foundation.  Learn how to read stock charts like the pros.  Learn the terminology of the stock market, how to research the fundamentals of a companies stock and determine the best times to buy and sell as a confident stock trader based on key technical indicators.
Options Explained Stock Options Course
In This Video Training Course You Will Learn: The fundamentals of option trading including definition, terminology and how to read an option chain.  In depth explanation of calls and puts.  How to price out options before buying.  How to pick the correct option and calculate your ideal profit and loss scenarios.  You will discover how to control high quality expensive stocks for a fraction of the cost and learn strategies that will allow you to profit in any market condition.